The 1st VWATJ Annual Party held Successfully
On January 11, 2020, VWATJ's "Spring Festival Gala" opens!
The annual party is divided into two sessions. CEA is the main session and there are thirty parallel sessions held by various departments and divisions. Live streaming system connects everyone in the main session and parallel sessions to each other and let all us celebrate the new year together. The grand VWATJ annual party officially kicked off.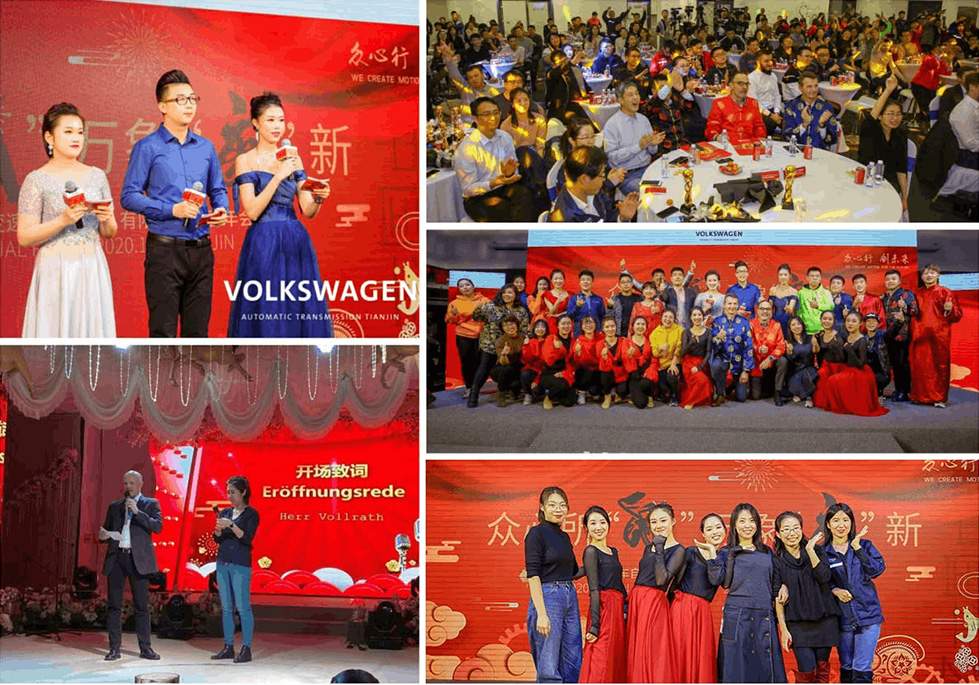 Volks rejoice themselves in happy songs and graceful dances. Wagen's wheels will keep rolling forward on the road towards bright future.
Lion dances celebrate the prosperity of the world. Soaring dragons bring good luck and fortune.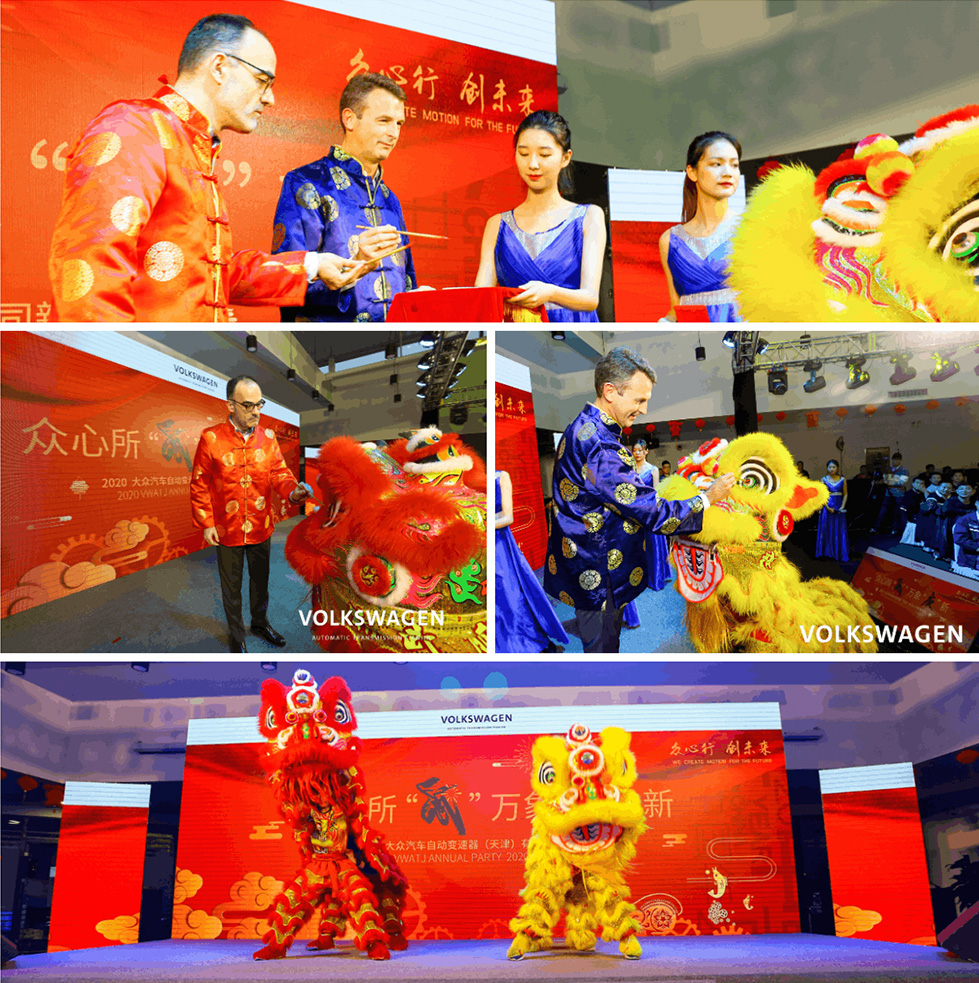 The annual party opens with lion dances. BoM paints the eye for the lions. This is a traditional ceremony of China, which means that VWATJ will make breakthroughs and remarkable achievements in the next year.
Volkswagen Automatic Transmission (Tianjin) Co., Ltd. Bom and Mr. Wang Benxue, Chairman of Trade Union gave speeches to summarize the past year's achievements. They express their recognition and gratitude to all employees for their contribution. They also look forward to the year of 2020 and expect everyone to step into a new period with passion.
It is efforts and hard work of all staff that make achievements of VWATJ possible. On the annual party, the company held awarding ceremony for colleagues who provide service for ten years. This is not only the recognition for their contribution but also the encouragement to their constant hard work.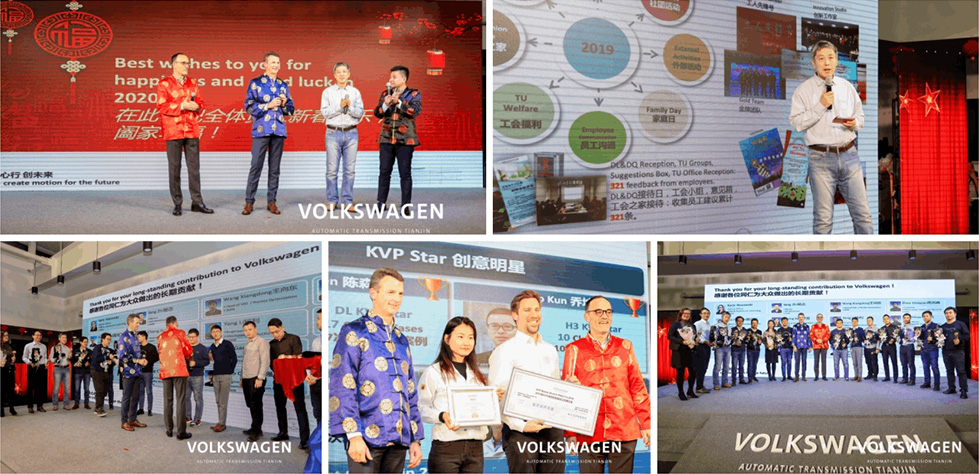 After the speeches, the live programs were wonderful. The outstanding performers from different departments are all talented. Cheerful songs, graceful dances, melodious erhu performances, funny cross talk, passionate song and dance mix bring atmosphere to climax. The audiences burst into laughter and applause.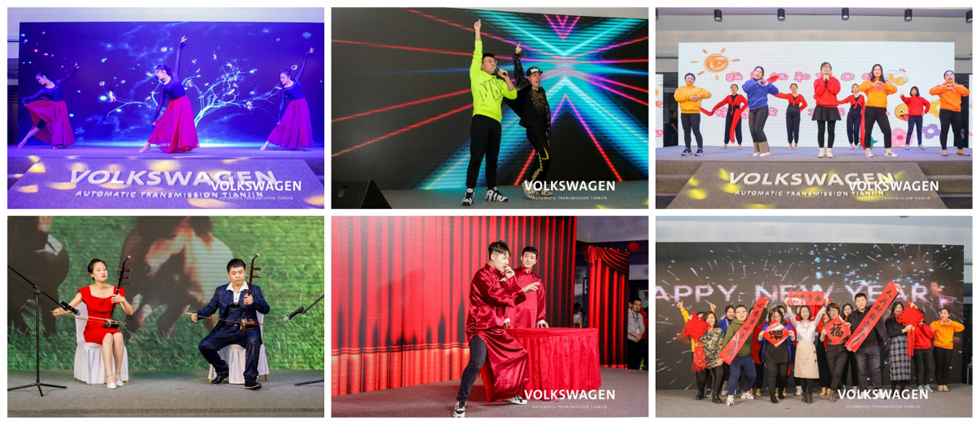 It is for sure that the most exciting part is the lucky draw. We have a total of 500 gifts in this "Spring Festival Gala". VWATJ's lucky "rats" are born as the screen scrolls. We also have online lucky draw on the live-streaming system, live chat and watch the live program online.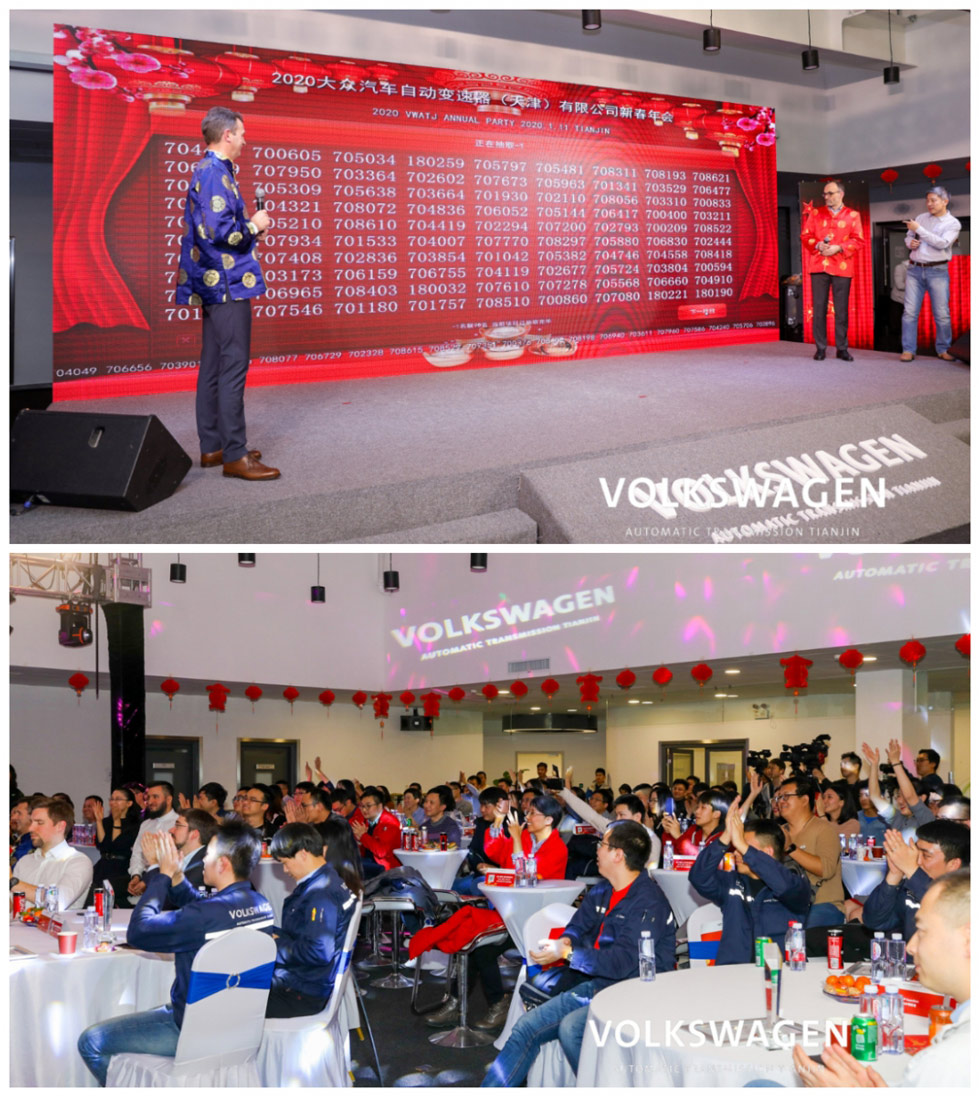 Wish all of you have a fresh start in the new year and have dreams come true! Watching live broadcast is not enough without rebroadcast. We look forward to the future in 2020 and harbor more expectations and dreams.