New Charging Station is in Place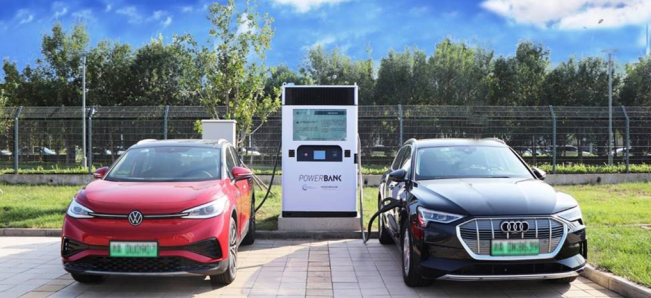 Our company has introduced a new charging station provided by Innovative Charging Solutions (Suzhou) New Energy Technology Co., Ltd. ("ICS"). ICS is a joint venture company invested by Volkswagen and DU-power. It is committed to forging solutions in the field of smart application and management of new energy. The ICS charging station installed in our plant is a mobile power bank of e-mobility. It is a storage and charging integrated station with about 200KWH battery pack inside, which achieves high-speed charging with low-power (20-40KW) infrastructure! In the following 4 months, it will offer a free trial for company cars in the plant.
It is a meaningful step for VWATJ to implement the development strategy of new energy vehicles and a proactive step to be closely in line with Group e-mobility development strategy.
Meanwhile, it is glad to say that there will be more charging stations inside and outside the factory for company car users and employees in the near future. We are looking forward to more VWATJers become e-mobility users. Let's all together make our contributions to goTOzero strategy and carbon neutrality.