VWATJ family day has been held successfully in Happy Valley on Sept, 7th, 2019. This is our first time that VWATJ has held the event outdoors. This year, family day is themed at "The Day of Funture". 12000 people has participated in the event and the employee participation rate reaches 93%.
Family day is aimed at increasing bonds between employees and shaping company image. It is mainly organized by HR, Organization & Education and supported by other departments including VWATJ Trade Union, GRC and so on. The whole event composes of opening ceremony, free experience of all amusement facilities, float parade, staff performances, sitcoms and lucky draw and so on.
In the opening ceremony, Dr. Hasenpusch, General Manager Commercial, Mr. Fenstermann, General Manager Technical, Ms. Stefanie Wangemann, Head of HR, Organization & Education, and Mr. Wang Benxue, Chairman of VWATJ Trade Union and Head of TP1, look back on the past two years and express thanks to all the employees of VWATJ.
In the past two years, we have two NEV SOPs, which places VWATJ on the map of e-mobility future. Component Education Area has already been built and ready to put into use. APP310 has been put in the stage of VFA.
Employees of different departments contribute wonderful performances. It is worthy to be mentioned that BoM and employees of W2W also give us eye-catching performances when the event reaches climax.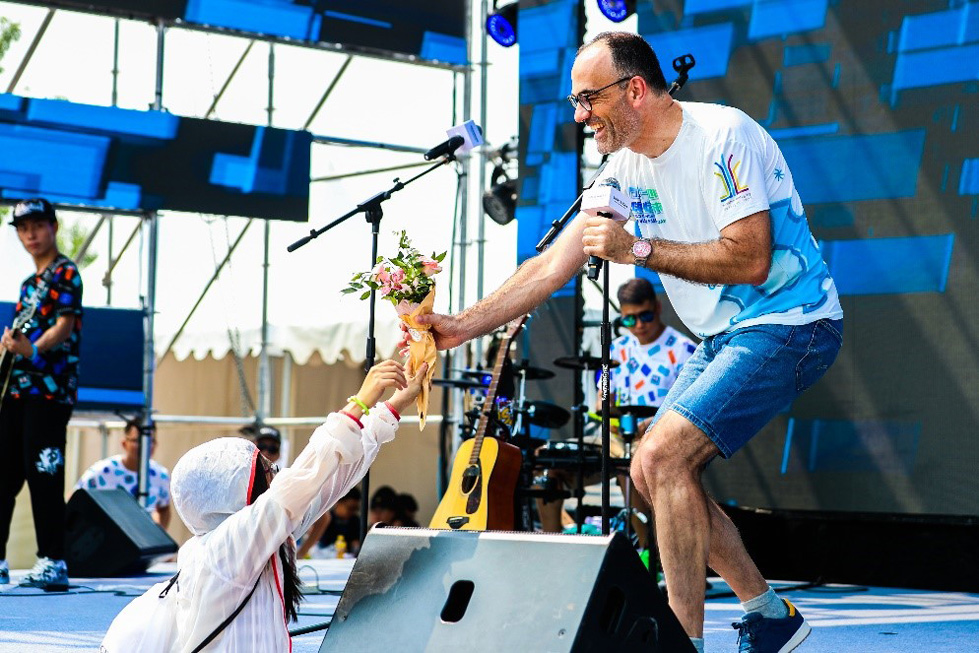 Along with performances, we have five rounds of lucky draws. We have four layers of prizes and prepare exquisite gifts for each layer of prize. Seventy-six employees get prizes at last.
At the end, thank all employees for supporting and engaging in family day. Let's wish VWATJ a brighter future and VWATJ-ers a happy family.
Let's rock "The Day of Funture!"