Component Education Area: We Empower Our People for the Future
Component Education Area (CEA) is invested, designed and built by Volkswagen Automatic Transmission Tianjin Co., Ltd. to provide training and personnel development for key technologies for internal employees at Volkswagen.
After 9 months of construction and 4 months of installation, the opening ceremony of Component Education Area has been officially held on Friday, August 30th, 2019. It marks the successful carrier of the localization of German dual vocational education by Volkswagen Group.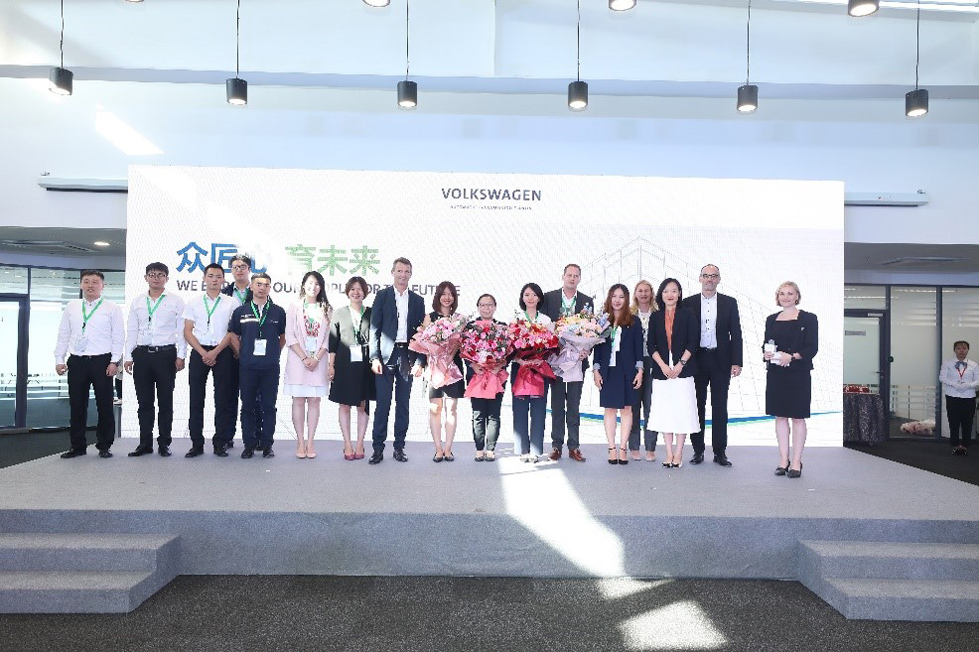 The completion of CEA reflects the wisdom and talent of VWATJ employees. In total, the investment is around 117 Million RMB. CEA overall surface is 7477 sqm. It serves as a qualification hub for tailor-made and demand-oriented qualifications, including NEV technology, localization of the concept of dual vocational education from Germany, intense management for key skills needed by digitalization and the development programs of vertical leadership qualification. Highlight training areas include cultivating sense of high quality automobiles and virtual operation by augmented reality; experiencing high-tech transmission and raising awareness of quality via creative scientific laboratory; experiencing online digital learning and training, self-study and training studios.
With joint efforts, dedication and hard work of all the supporting departments, we overcame difficulties, embraced the challenges and ultimately achieved our goal of this modern education building today.
Many thanks to the years' work and efforts of all participants of the project. From concept planning, fund support, construction, to equipment and furniture installation, and design of learning stations, there couldn't have been such an advanced Component Education Area without your hard work. Hereby we would also like to express our special thanks to the continuous support from TEDA Administrative Commission.
From now on, Component Education Area will function as the training base where "we empower our people for the future"!